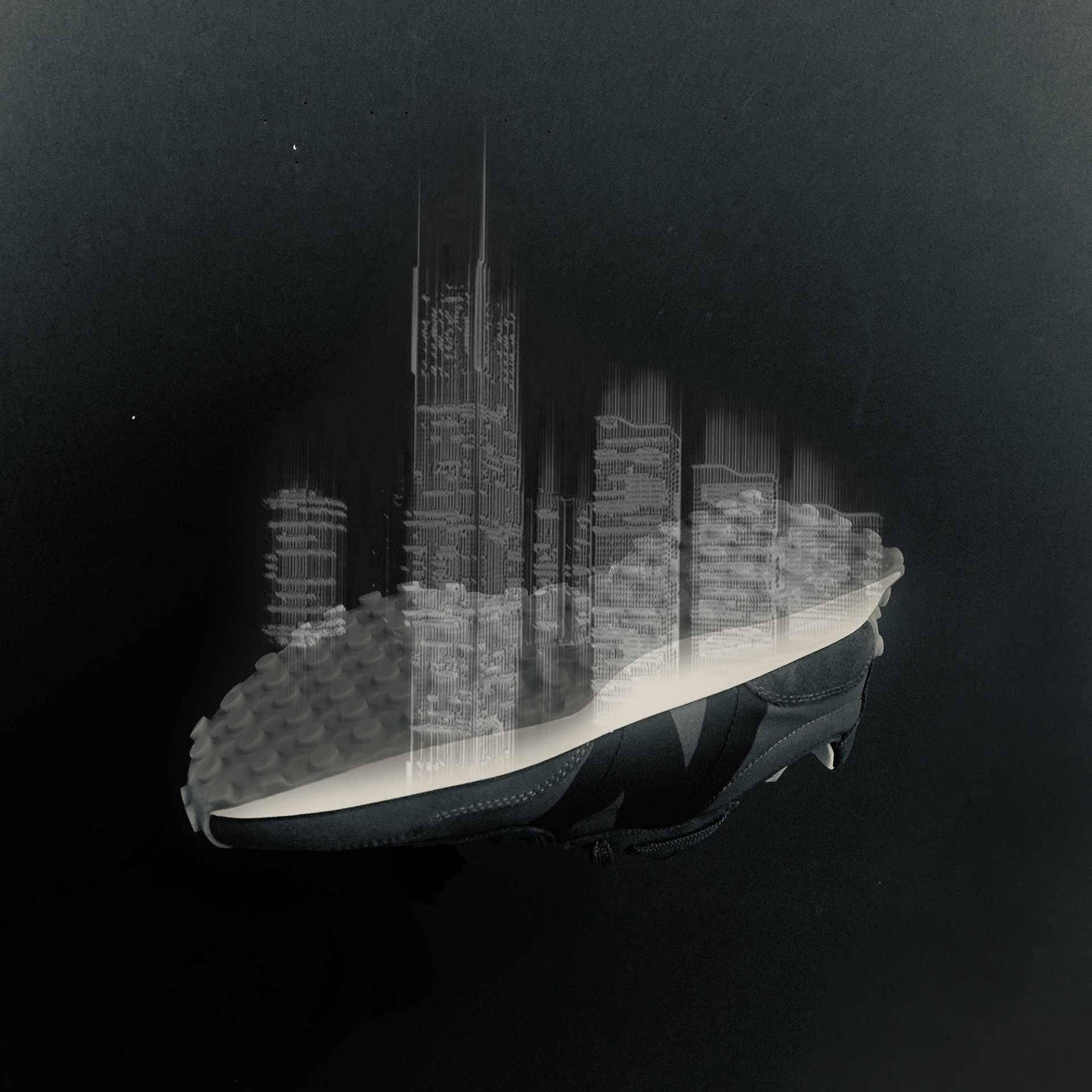 New balance x foot locker
PENSOLE Academy students were tasked to create a pitch for Foot Locker's Fueling the Future of Footwear Master Class sponsored by New Balance. Students were put into groups of 6, working as a brand designer, footwear designers, an apparel designer, and a color and materials designer.
The goal of the master class was for each team to develop a cohesive design theme, footwear, apparel, and color concepts for a new product release.
Karo Buttler, Apparel Designer
Brian Gurevich, Color & Material Designer
Jake Schaffner, Footwear Designer
Jesus Mendez, Footwear Designer
Luis Pizana, Footwear Designer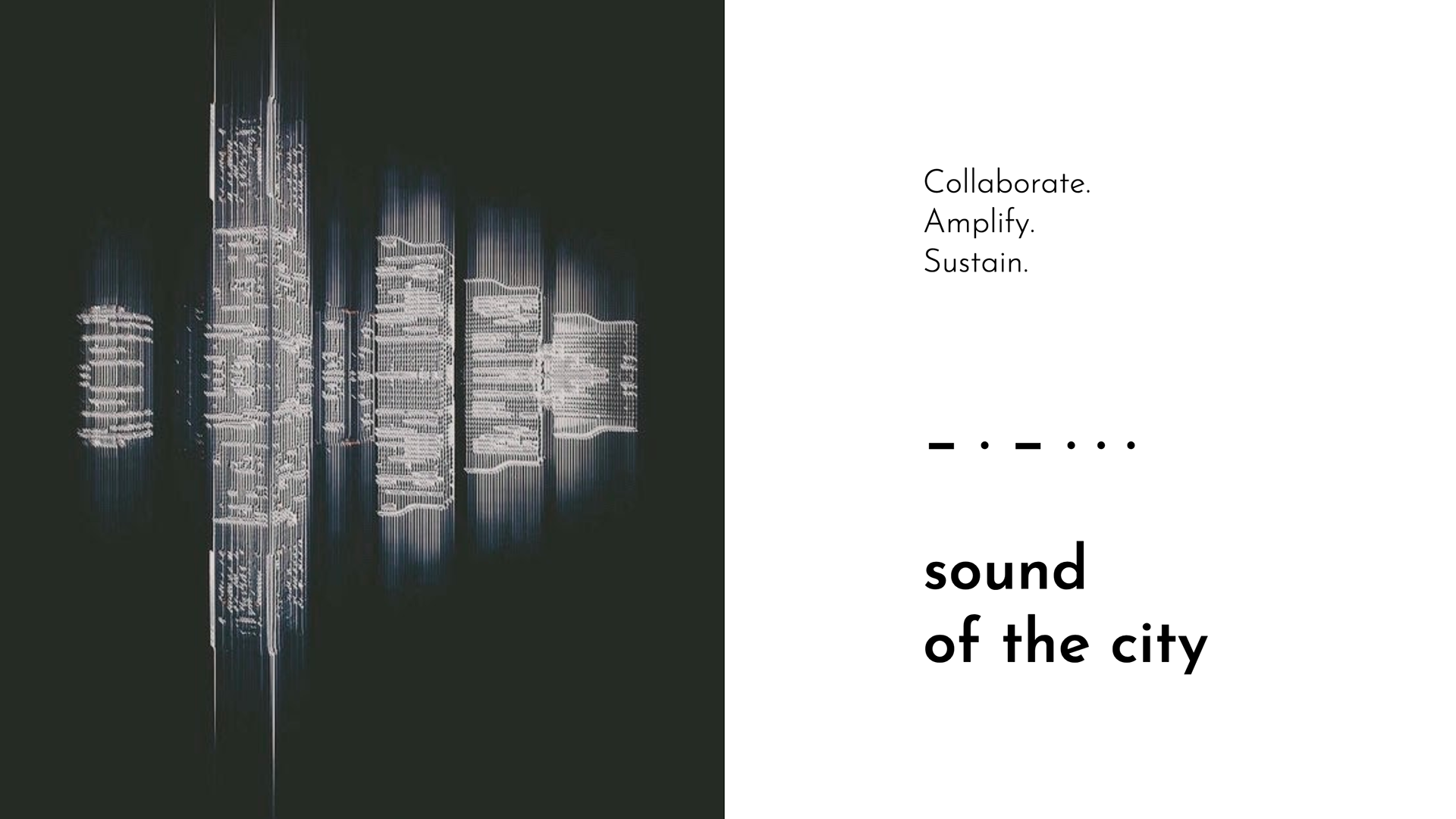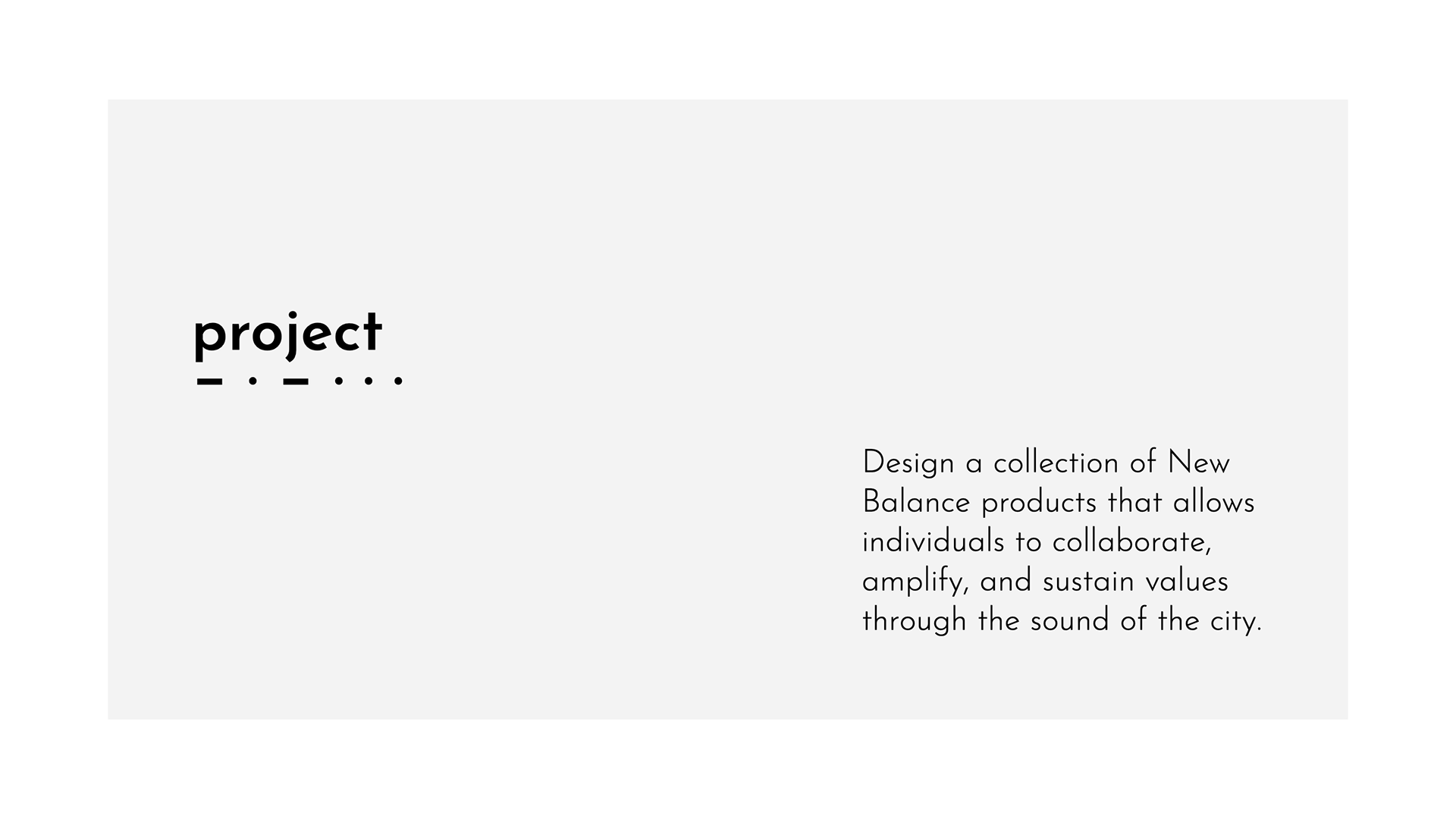 Collaborate. Amplify. Sustain. The city lives through a collective of individuals that are fierce, independent, and proud. Every action, every moment, and every sound has an effect on our environment. As issues amplify throughout each city, the one thing that sustains is community. We become proactive, empowering each other to make positive changes towards being inclusive and sustainable. This theme focuses on each of us playing a role in the future and sound of the city.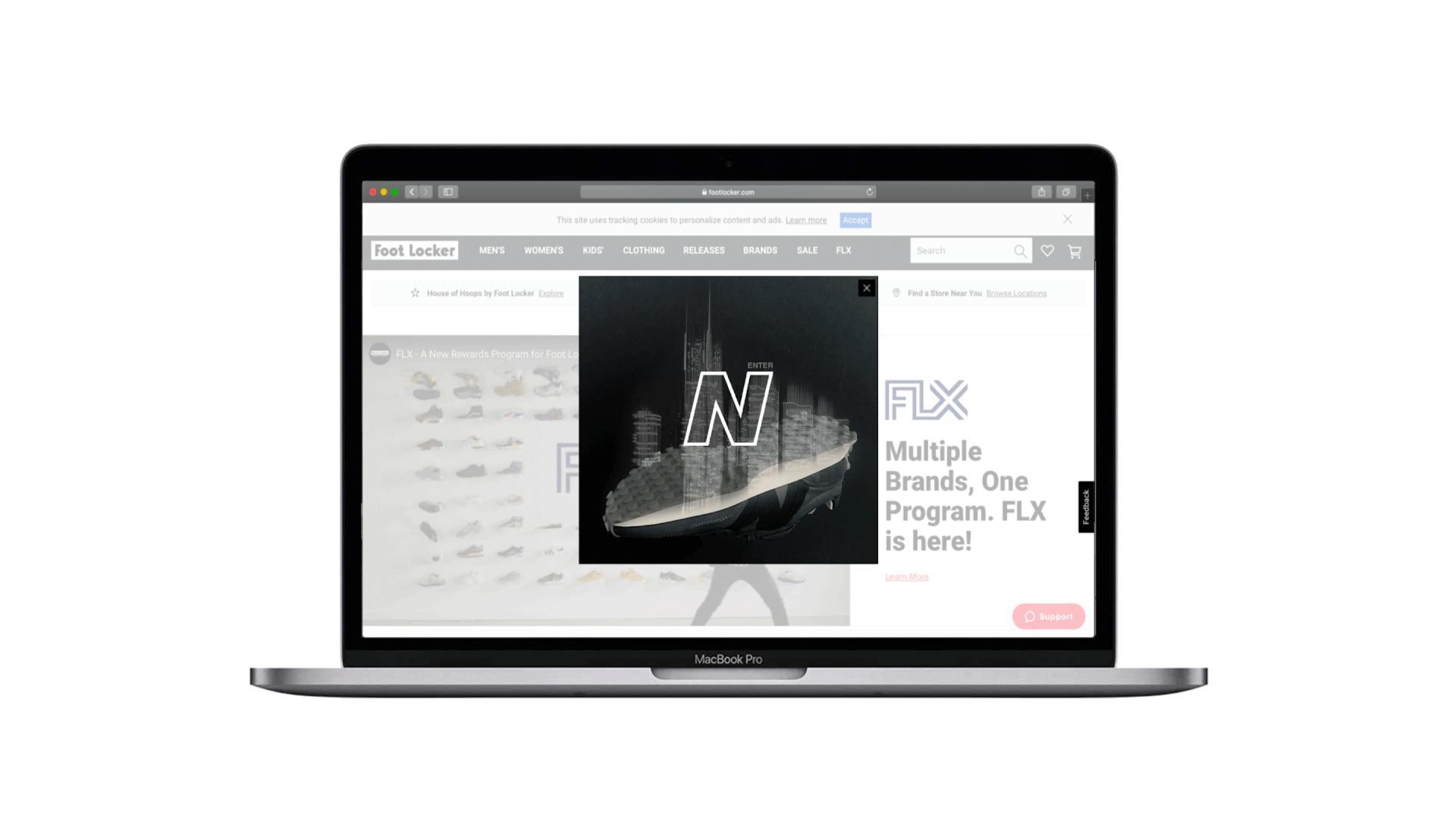 With a focus on sustainable community, the goal of this project was to design with less in mind. Less branding, less color, and less construction. Customers can shop the Sound of the City collection online, through the Foot Locker app, and at a pop-up shop.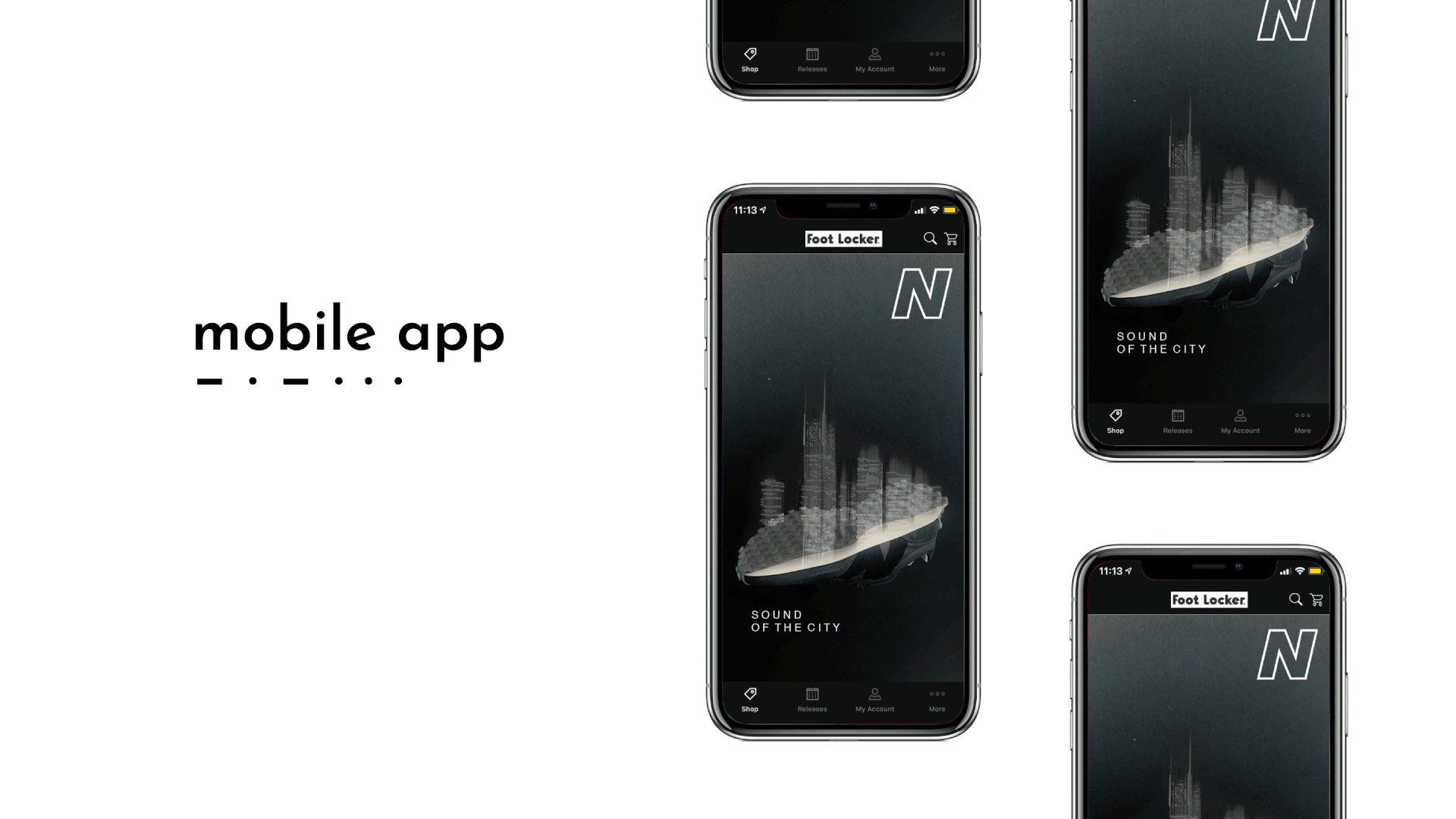 Integrated into the Foot Locker app, the Sound of the City collection is accessible directly on the app for customer convenience.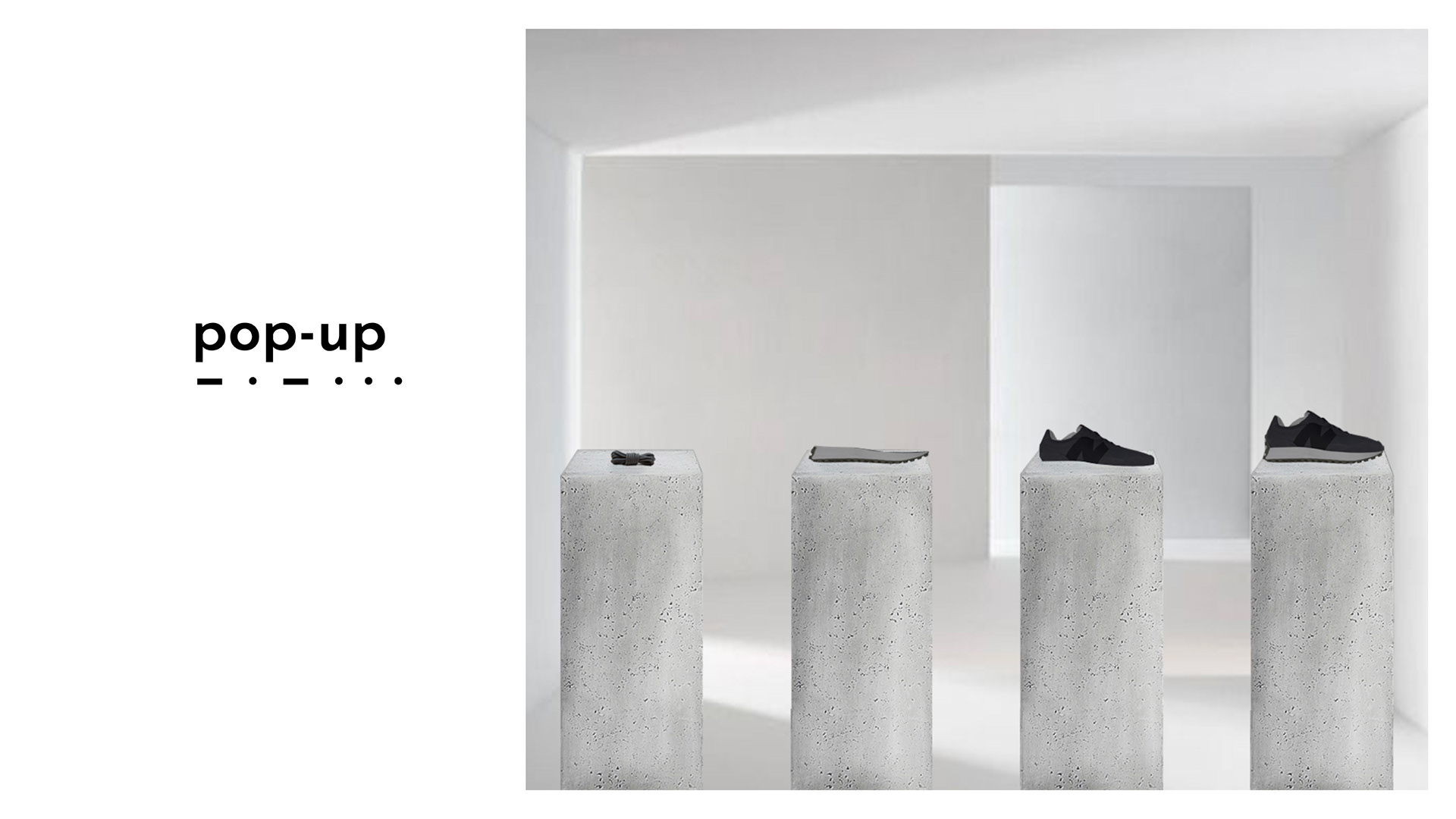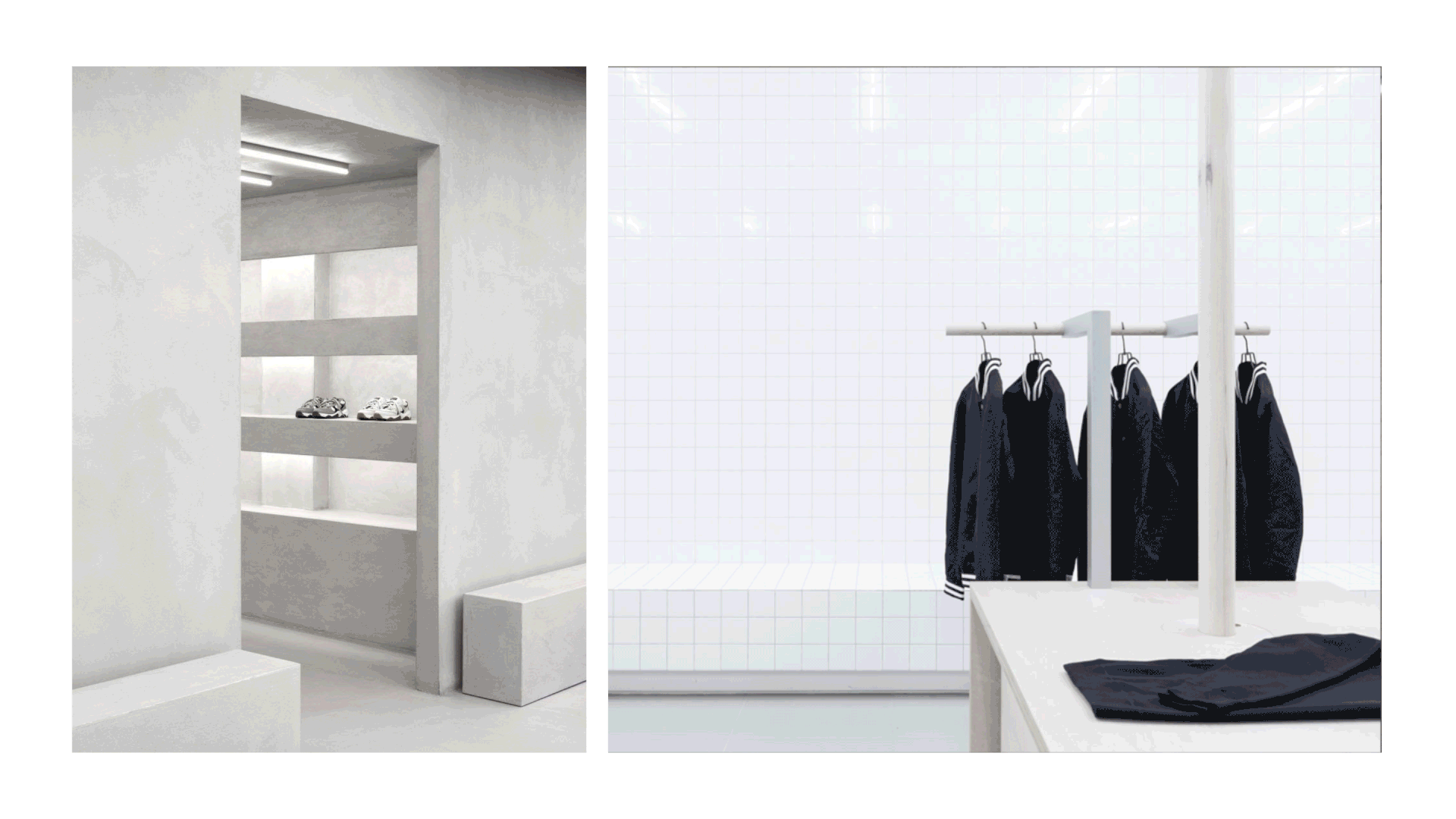 Bringing the theme into reality, this pop-up activation expands on the concept of walking into the Sound of the City. When taking down all distractions, the customers are left to be present with their senses, especially their hearing as sounds gradually increase when they walk through the activation. Customers visualize the stages of shoe creation from raw materials to the final product, leading up to the main showroom with products to purchase. The goal is to create a space of peace and serenity when shopping.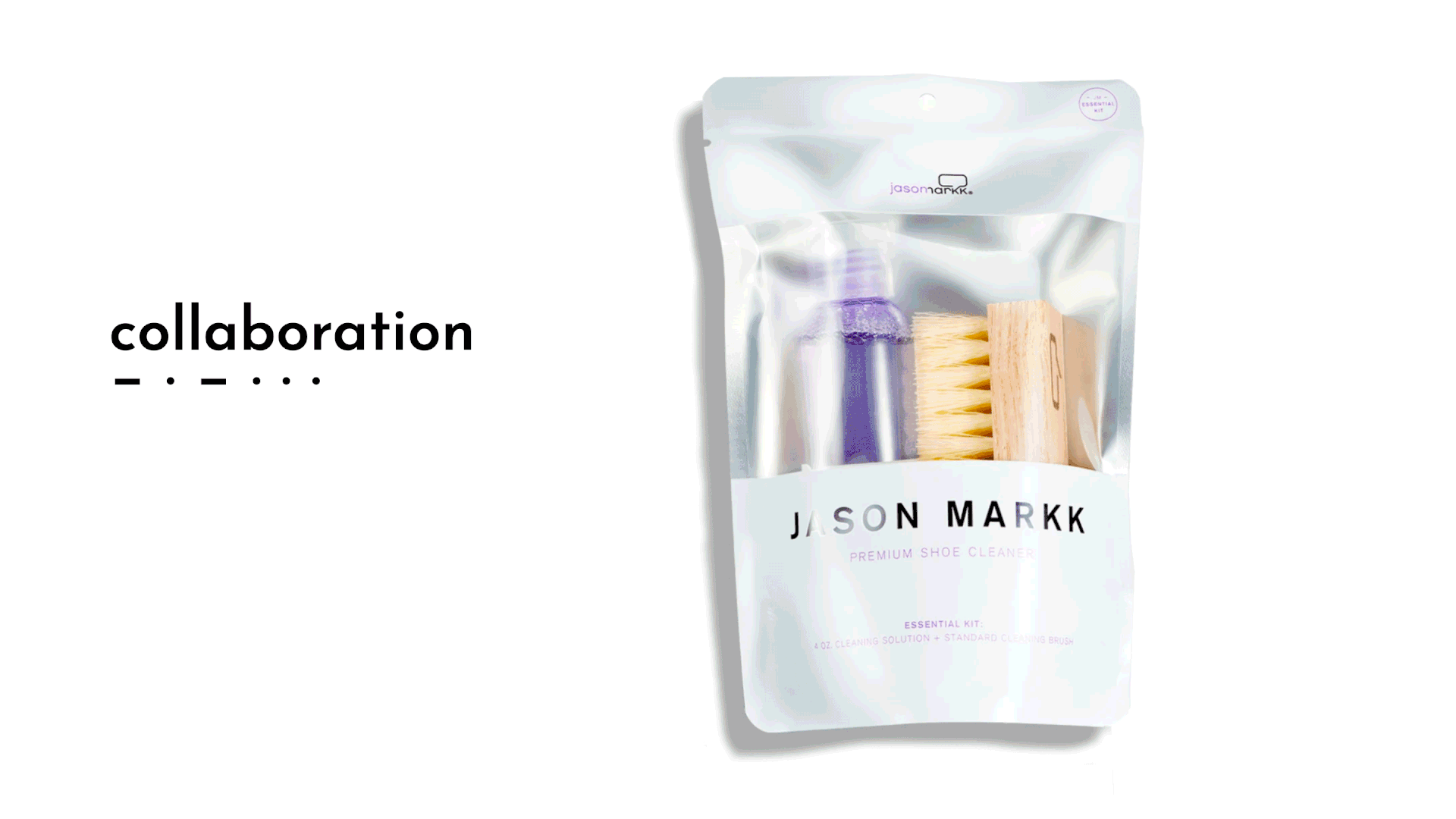 A vital part of the pop-up activation is tying sustainability and community into the customer experience. In collaboration with Jason Markk, a premium shoe care brand, customers have access to a shoe cleaning bar with biodegradable care products.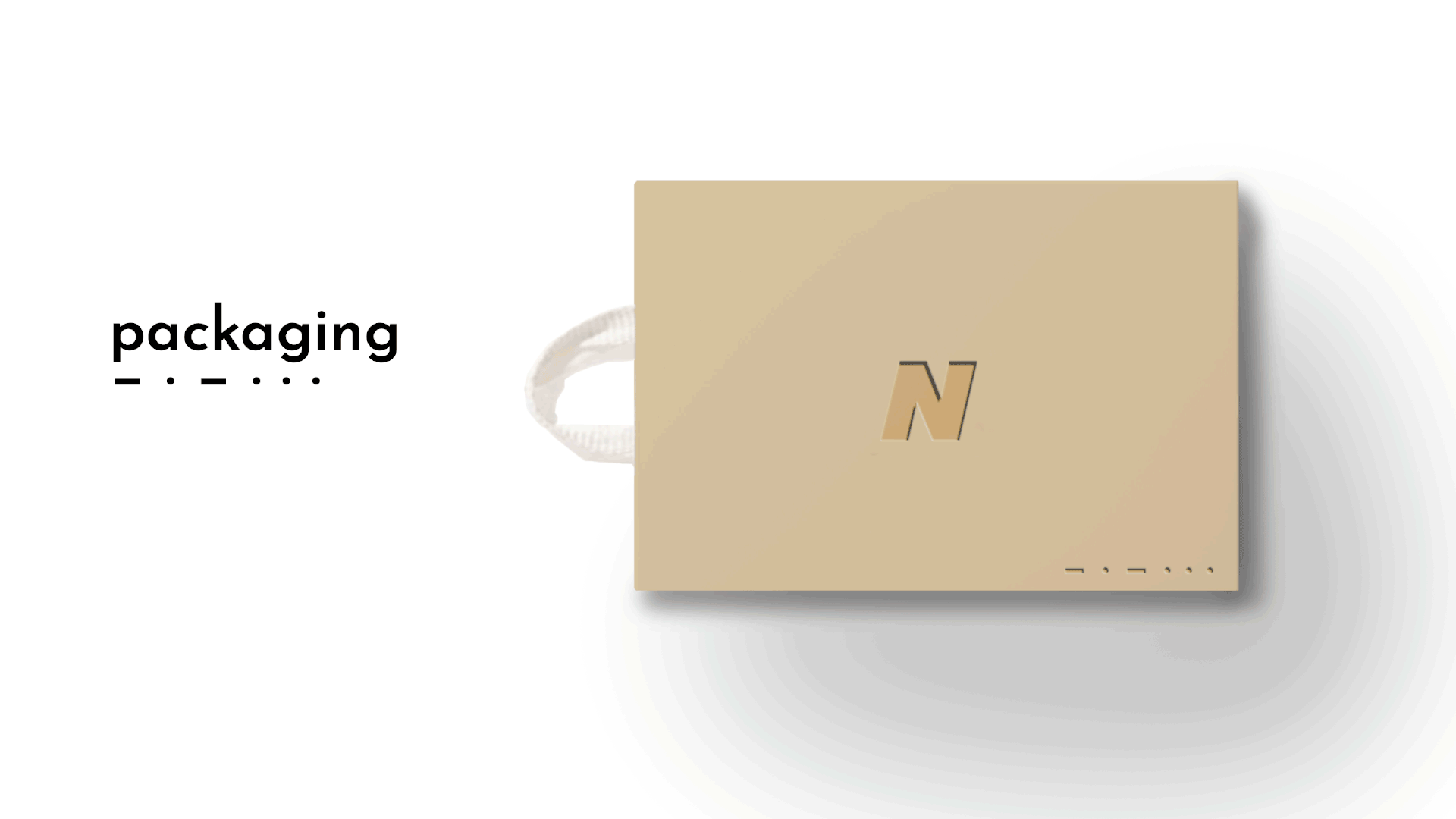 'Sound of the City' biodegradable shoe box with reusable shoe bag. Natural-tone color. Debossed New Balance logo and 'Sound of the City' morse code symbols. Reusable shoe bag made from recycled parachutes.