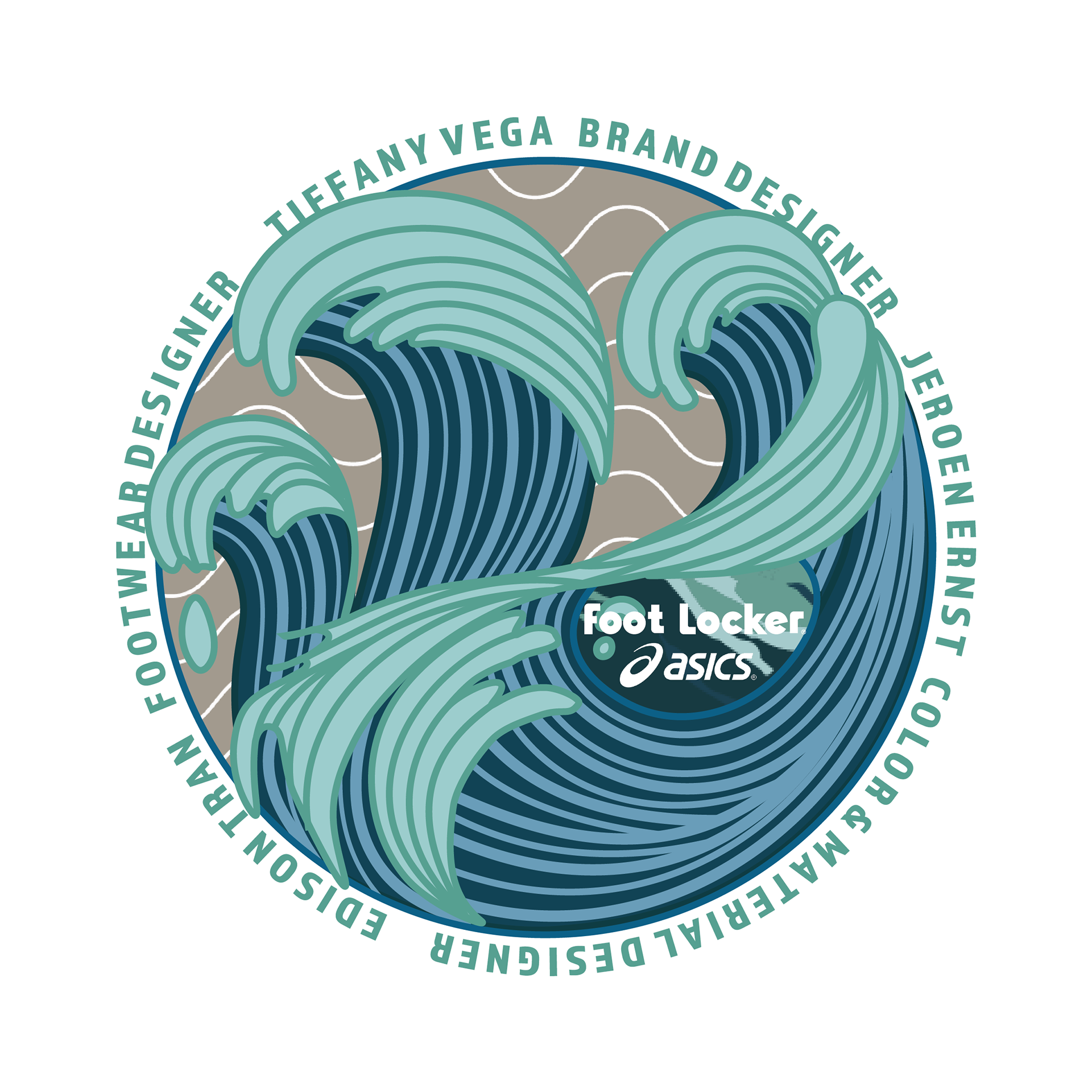 PENSOLE Academy students were tasked to create a pitch for Foot Locker's Fueling the Future of Footwear Master Class sponsored by ASICSTIGER. Students were put into groups of three, working as a brand designer, footwear designer, and a color and materials designer.

The goal of the master class was for each team to develop a cohesive design theme, footwear, and color concepts for a new product release.

Edison Tran, Footwear Designer
Jeroen Ernst, Color & Material Designer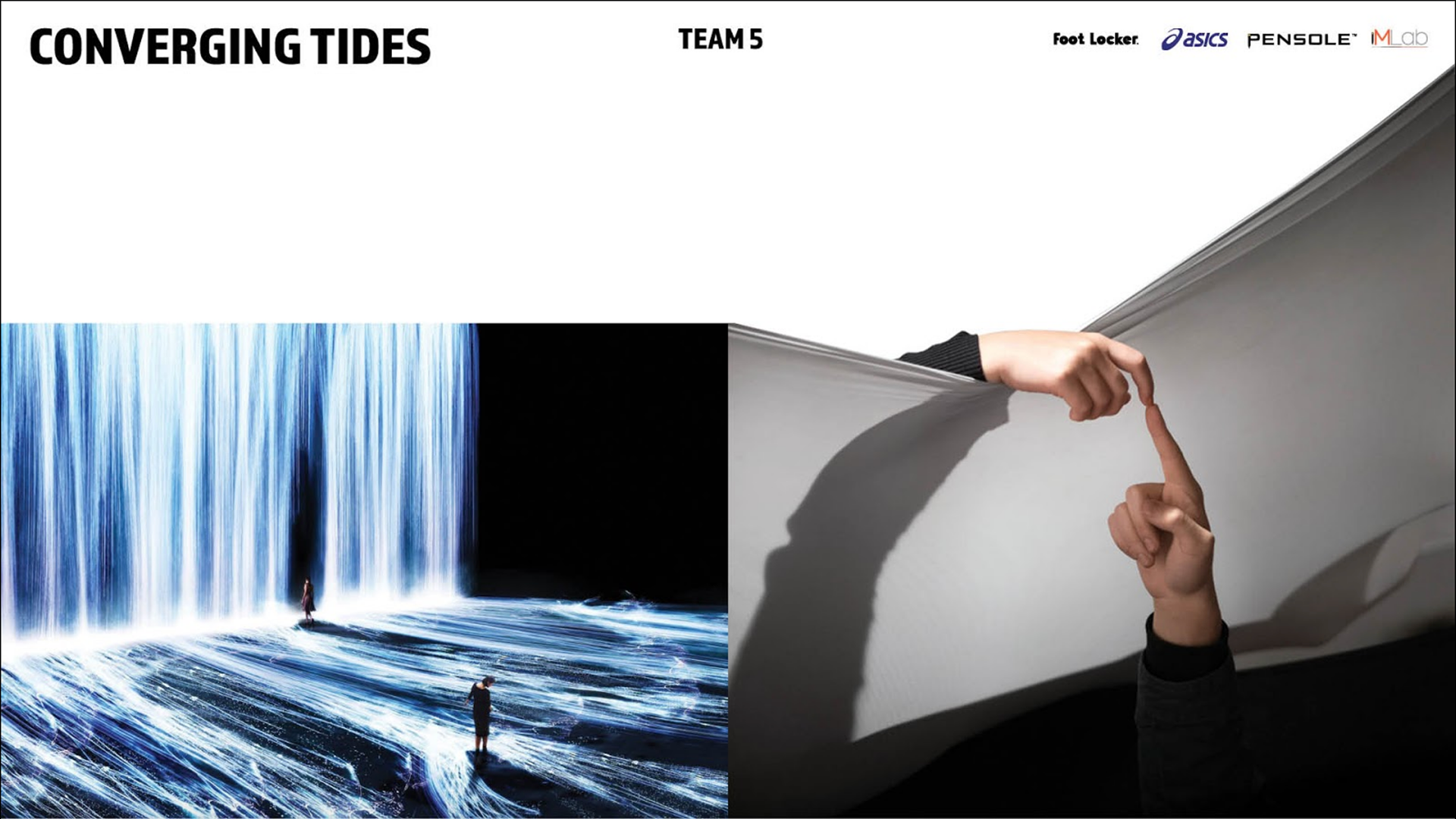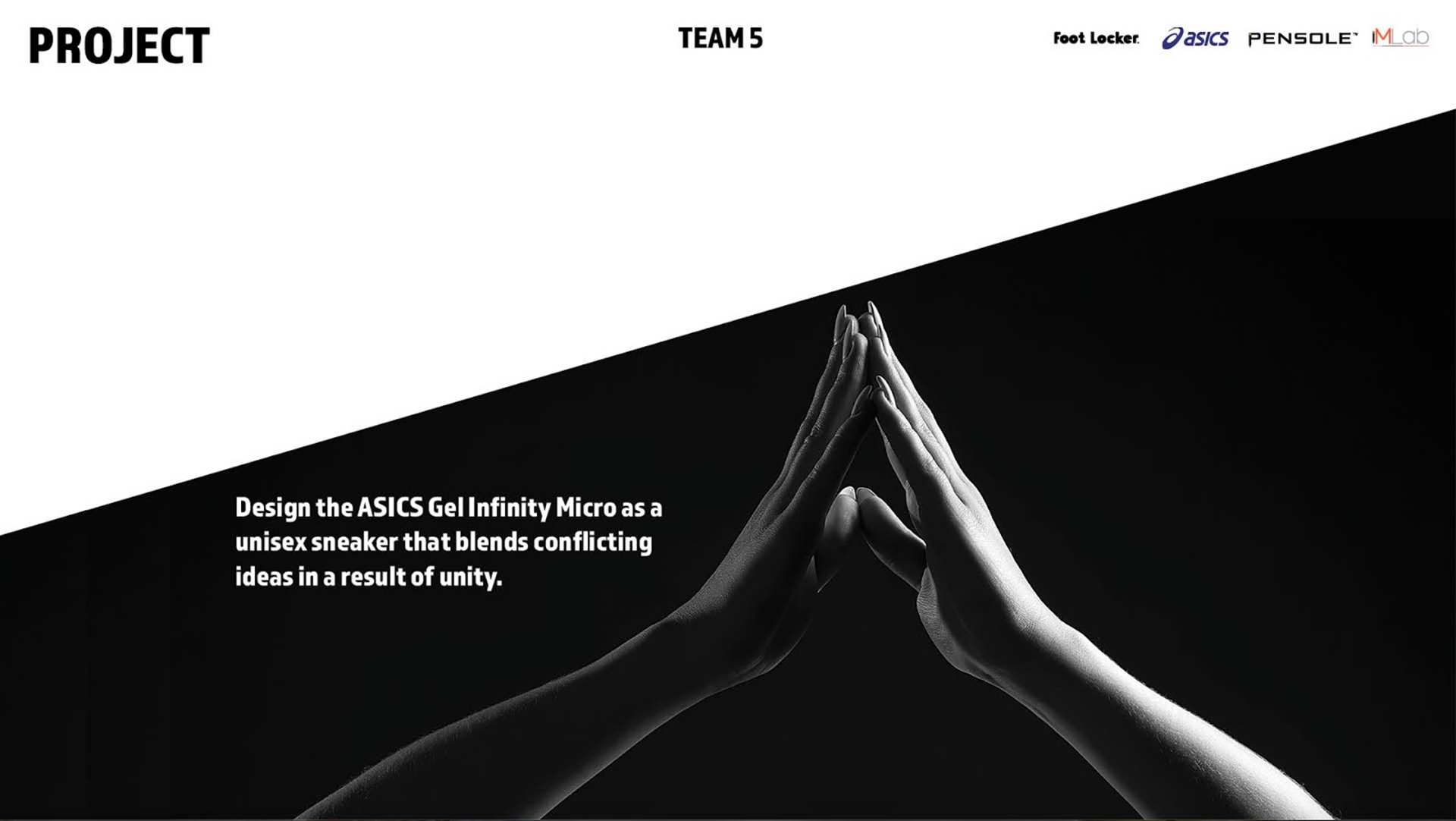 An immersion of conflicting tides that meet together in unity. This theme revolves around the idea of our mind and body outperforming expectations when meeting in the middle. Whether with the right mindset, the right position, the right sneaker.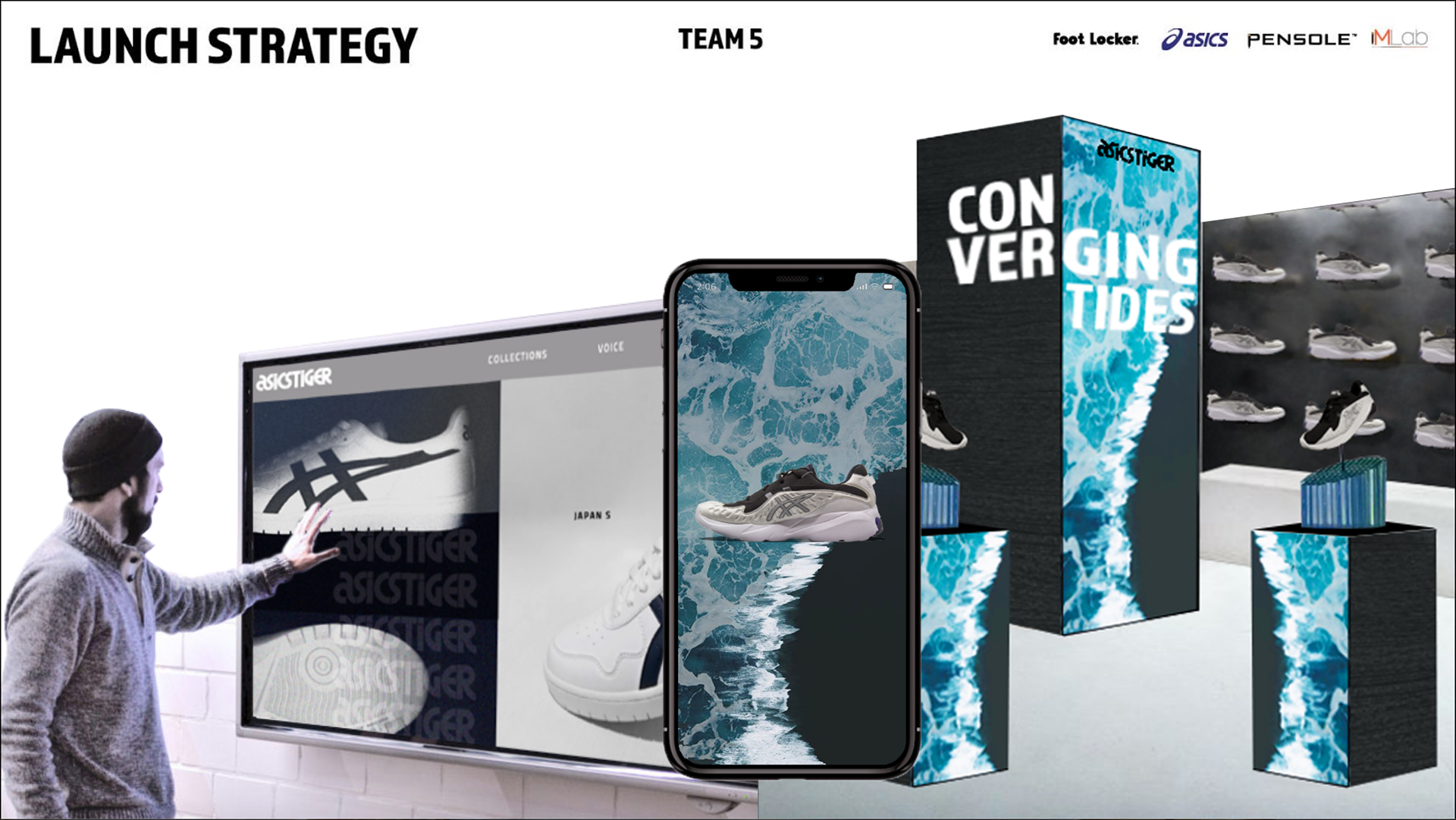 An immersion of tech and sneakers. Bringing tech into the retail experience, customers can step into the theme of Converging Tides from the point of purchase to when they bring their sneakers home. In select stores, customers can purchase through digital touch screen monitors and can use the Foot Locker app to bring the theme to life with the use of augmented reality. Through a pop-up activation, customers walk on different pathways with the help of kinetic sensors and projection mapping to meet the newly redesigned sneaker.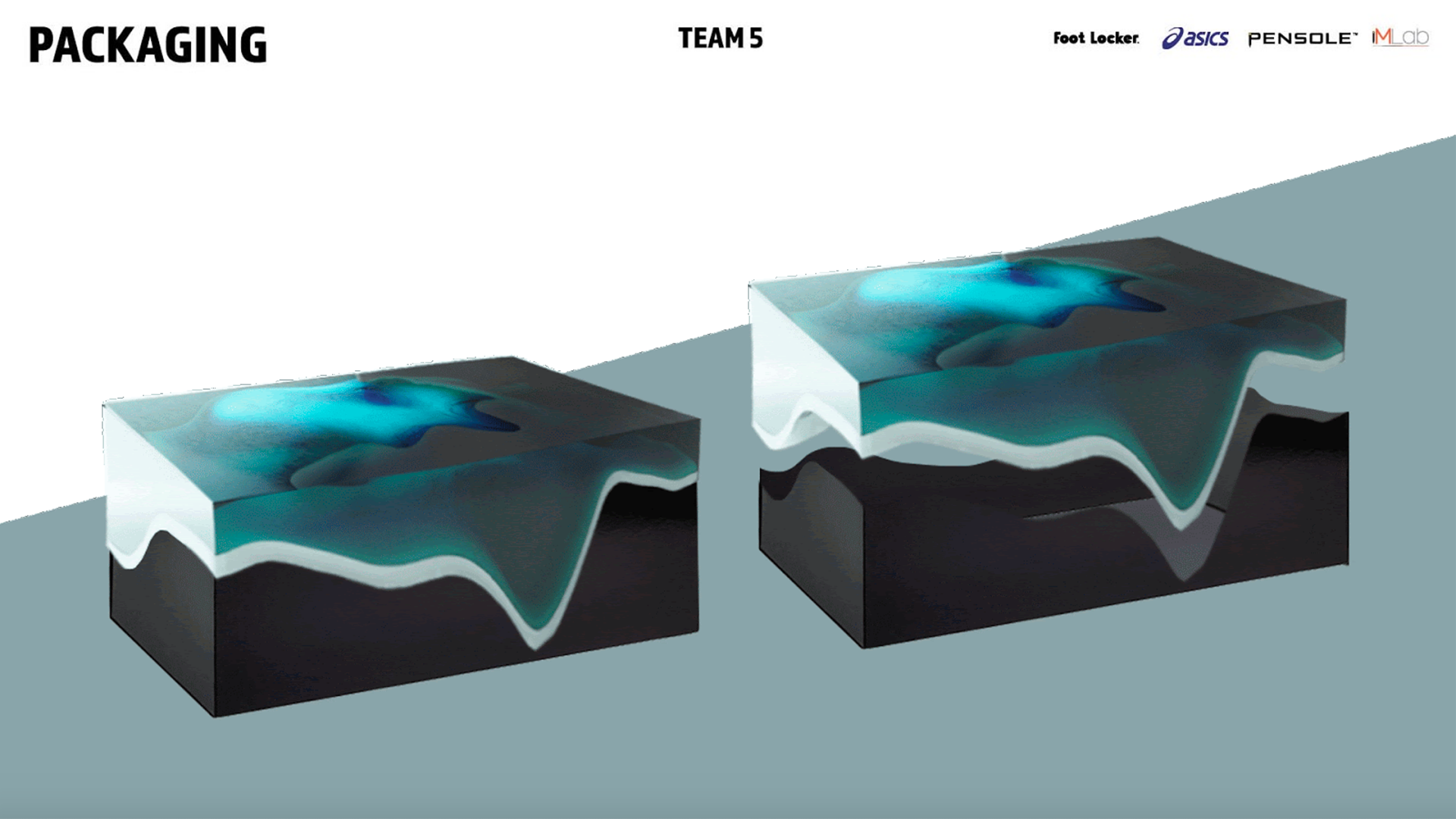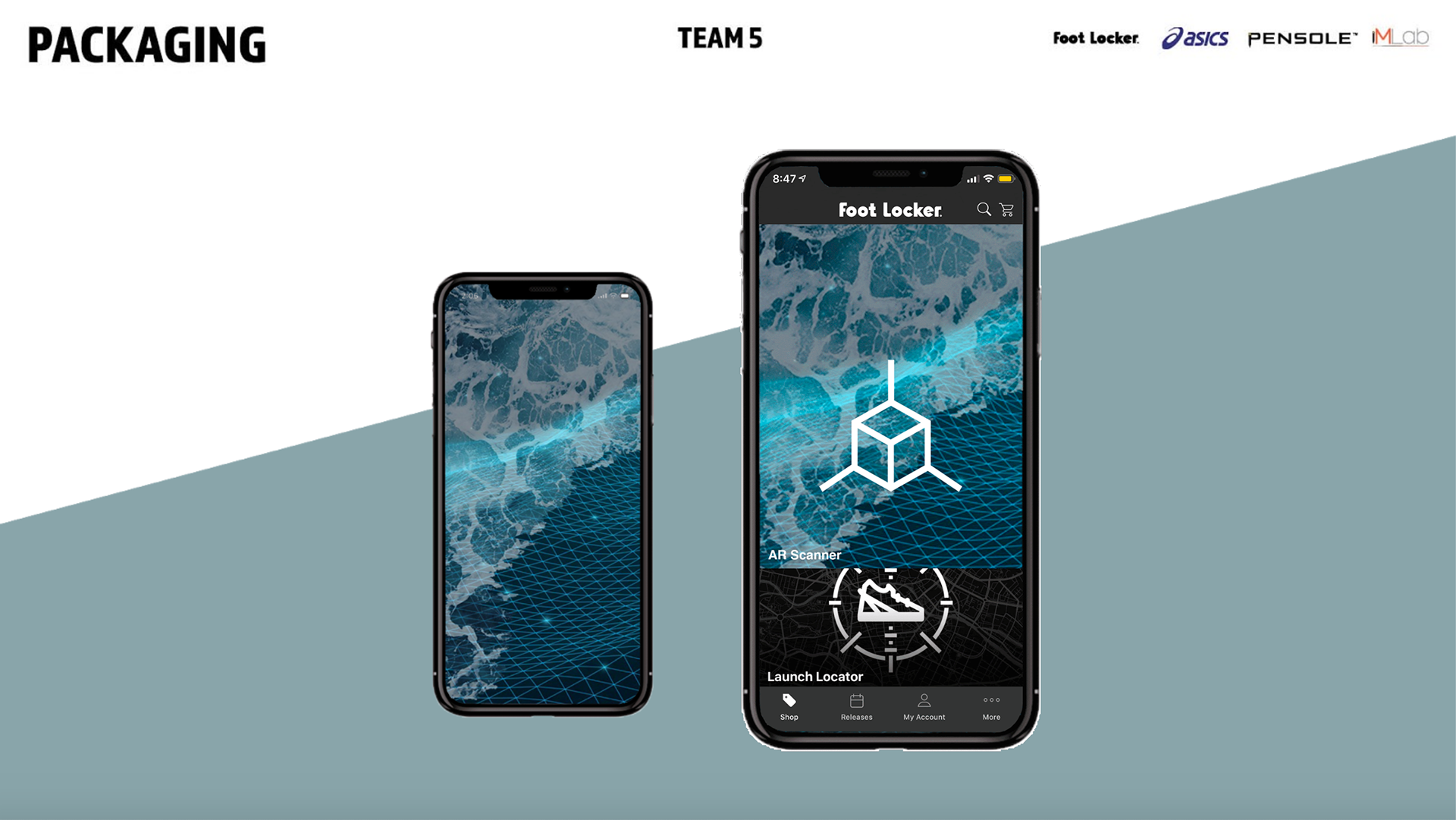 'Converging Tides' wooden shoe box. Matte black finish on the bottom half of the box. Epoxy resin cover. Interactive shoe packaging with the use of AR scanner on Foot Locker app.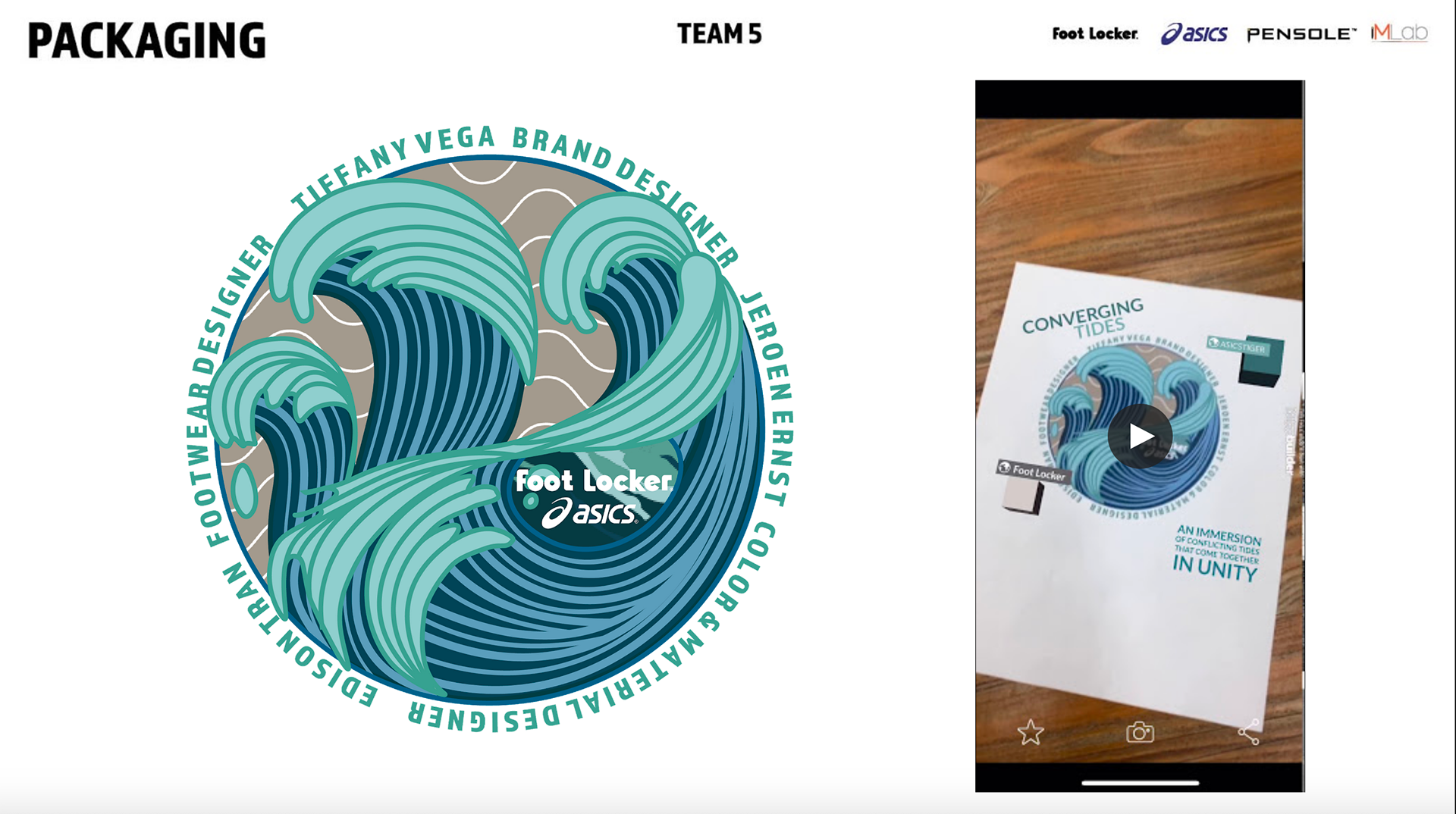 With the use of the AR scanner integrated into the Foot Locker app, customers can scan this icon to reveal more information on the sneaker, the Converging Tides theme, and links to the Foot Locker and ASICSTIGER websites.